"Someday after mastering winds, waves, tides and gravity, we shall harness the energies of LOVE, and then, for the second time in the history of the world,
man will discover fire."
Pierre Teilhard de Chardin, (May 1, 1881 – April 10, 1955) French philosopher, Jesuit priest, paleontologist & geologist who took part in the discovery of both Piltdown Man & Peking Man.
Mastering the Art & Science of Love at Work 
Live Online in 12 Modules
Be part of this transformational 12-module Mastery course to explore and understand how Love, compassion and kindness improve performance, profit, and satisfaction in your workplace and beyond.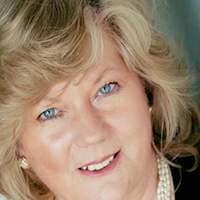 Christine Miller MA, author of the comprehensive global study of Love and caring at work, 'Love in the Boardroom', invites you to experience the far-reaching benefits of the power of Love in organisations.
Using extensive research, interspersed throughout with live case studies with over 70 leaders from major organisations, several hundred consultants, coaches, leading authors and business students, Christine will show you the effectiveness and power of Love at Work.  You will discover how by introducing Love into the workplace you can create rapid and lasting shifts in morale, engagement, staff retention, impact, and profitability.
Discover how and why 'This Love Stuff Really Works!'

Go HERE  for a summary of the modules.